This sums up my thoughts on the Portland Oregonian's John Canzano's clarion call to recruit the A's to Portland (or convince MLB to expand there):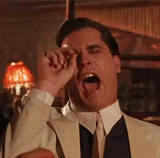 The Portland Diamond Project group, which made two separate offers on land in the Portland area, is not considered a potential ownership group, according to Forbes' Maury Brown.
Portland's biggest problem is that it actively pushed aside AAA baseball to entertain MLS soccer years ago. No matter how much the market may have improved statistically, it's still guilty of putting baseball on the back burner. Its only baseball team is the short season Hillsboro Hops, a team that pulls slightly more than 3,000 regularly in a stadium built to hold 4,500. PDX now has to go the Phoenix route, hoping that a spec-built stadium will be sufficient for an expansion team or a relocated team. In either case the club will have to wait at least three years for the stadium to be developed.
Brown also argues that any stadium in Portland should have a retractable roof like Seattle's Safeco Field. After seeing from afar how inclement weather has affected early season games in the Northeast and the Eastern Seaboard, I have to agree. Teams can't afford to lose revenue dates if they can help it.
Sure, it's easy to crap on the A's attendance so far in 2018. Those columnists don't seem to understand the concept of loss leaders. That's what last night's 10-2 win over the ChiSox was. It attracted >20% fans who have never been to the Coliseum in its 50 years as a ballpark. Some of those fans may be the next generation of A's fans, or those whose interest was recently piqued. The process to build a fanbase is a long, slow one, not triggered by one event or game date. The A's have to earn the fan base's trust, which will not happen overnight.