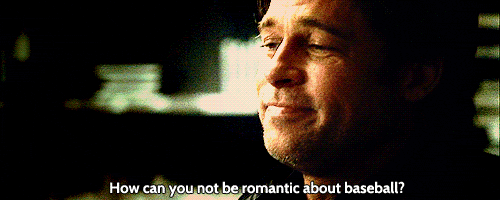 You've probably seen John Fisher's letter to fans from a couple days ago. In case you haven't, here it is:
To our friends, family, and colleagues,
I hope each of you and your families are safe and sound during this challenging period.
I am writing to you personally today because you are our fans, employees, and members of our A's family. This has been a tremendously difficult day and I wanted to share some important updates with you. While I normally stay behind the scenes, mostly because I believe in the leaders who run the team day-to-day, I felt that you should hear this news directly from me given the extraordinary nature of these times.
I am very saddened to let you know that we have implemented a significant temporary furlough of staff positions, and reduced compensation for staff members who are not furloughed. We are also suspending compensation for the A's minor league players.
Our first priority is to those who are being impacted by these decisions, and we will do everything possible to support them during this time. Many of those affected by these decisions have been loyal to the A's for years – some even decades. I want to apologize to every person impacted.
Baseball is more than a job – it is a way of life. People who work for our team are our family – our very foundation — and they work tirelessly to help the A's compete in this most precious game. COVID-19 has brought a tragic loss of life and sickness to so many in our community, and it has impacted us all in ways we could have never imagined. Our organization, like so many others across the country, has had to make tough and painful decisions. We all miss baseball, and we want it back as soon as possible. We want the season to get underway soon, and we believe that the healing power of the game will help bring our community here at home – and across the nation — together again.
I know that many of you will wonder why the A's are cutting costs now. Nobody knows how this pandemic will evolve over the long term. What is clear is that our revenues will be dramatically reduced this year. None of this diminishes the pain of today's actions, but it is an honest acknowledgement of the circumstances of the moment.
I became involved with the A's because I love the game of baseball. I love the drama that can unfold in a few innings, or even a single pitch. I love rooting for our team. I want our employees and fans to know that we remain deeply committed to the long-term future of the Oakland A's, including our new ballpark, which we know can be a positive force for the City of Oakland and the East Bay. With this said, above all else, my concerns today are with every single person in our organization who is being personally affected. Through no fault of any of our staff, today's actions are hard.
We look forward to welcoming employees and fans back to the game as soon as possible.
Sincerely,
John Fisher
Oakland A's Managing General Partner
Fisher's communiqué, his first as the true face of A's ownership, is a sharp contrast from what we've seen from Lew Wolff and Dave Kaval, who were both brought in as frontmen to interface with fans and the business community in order to rally support for new ballpark initiatives. Since Wolff was moved from the control person role to an emeritus one, Fisher has taken a more prominent role, at least during baseball's owner's meetings, possibly at baseball's behest. Though Fisher has behind practically all of the tough decisions made by the front office since 2005, this is the first time he truly had to put himself in the position to weather the backlash.
A's ownership is getting to a crucial point, part of cycle that has been repeated since they were born over a century ago.
*Omitted the Schott-Hofmann group from the tweet because of the 240-character limit.
Fisher bankrolled most of the 2005 purchase of the A's for $180 million. Forbes' 2020 valuation of the team (presumably done pre-COVID) was $1.1 billion, which means that whatever was used to finance the purchase was paid back and then some. Everything after that is pure equity, especially when you consider the minimal capital improvements (ballparks and facilities) made by the ownership group since '05. Most of the expenditures in recent years have been in sales and development, of the Howard Terminal plan and A's Access at the Coliseum. When I spoke to Wolff many years ago about how a ballpark would be financed, he said it would be equity-based, but demurred on the details.
As for Fisher the individual, much has been made about his net worth. Also according to Forbes, as of April he was worth $2.1 Billion, not too shabby. That obscures the fact that only 2 years earlier, he was worth $2.8 Billion. Most of the $700 million loss was due to the the flagging fortunes of GAP, the family business.
No one's shedding tears for Fisher now or ever. He was was rich before the pandemic, he'll still be rich after. Furloughed scouts and minor leaguers not getting mere stipends don't have that luxury. The cycle of A's ownership, which may be repeating itself, remains troubling. It's not a unique story. Pro sports franchises are hobbies or playthings for their owners, who usually buy those franchises with proceeds from other endeavors. Fisher has the family GAP money. Walter Haas was from Levi's. Charlie Finley sold insurance. Only Connie Mack made his name as a baseball man from the start, which made it difficult for him to withstand the Great Depression and limited his income.
GAP is a strange mirror image of the A's, forgoing rent and laying off workers by the thousands. In both cases there is a single fundamental truth to both businesses: there is no revenue. When revenue dries up, you look for expenditures to cut. You start with non-essential positions, like the bizdev folks the A's hired during the Howard Terminal push over the last two years. Then you go with the minor leaguers and staff, who have no union and are considered more fungible than MLB. Those salaries are paid by the big league club's player development budget, not by each minor league affiliate. In the past that amounted to $40-50 million annually across all minor league levels.
Going into 2020, the A's had some money coming in. They had deposits and monthly installments on season tickets of different types, plus spring training revenue through the middle of March. I don't know how the other game-related revenue deals (broadcasting, ads, concessions) are structured so I can't comment on that. There's also money from the league's revenue sharing plan, which thanks to the current CBA was phased out gradually for the A's (25% of a full share in 2019 or approximately $5 million, fully phased out in 2020). That aspect of the deal was premised on the A's building Howard Terminal and emerging as a fully self-sufficient franchise when it opened in 2023.
In good times, pushing all your chips behind Howard Terminal makes sense. As we've seen as the plan progressed, its success depended on everything falling into place, from the environmental approvals to the working agreements with neighbors. The margin for error on a plan that complex was remarkably slim, especially when you take into account all of the external factors and how they could affect the day-to-day operation of the team. (BTW in case you're wondering, there's still no published draft EIR). Those external factors have created a sort of perfect storm moment for the franchise, rendering them broke in the face of the pandemic. We're seeing what happens when you don't make contingency plans on small and large scales, to horrific effect.
As the calendar moved from March into April and May with play stopped and no clear date to resume, I could see all the line items, the various expenses that Fisher and the rest of the ownership group would have to decide to retain or cut. Longtime minors coach Webster Garrison was spared from furlough as he recovers from COVID-related illness this spring. To treat him like the rest of the staff would've been a PR disaster of epic proportions, as if it isn't already. The brutal truth of it all is that $5 million in reduced revenue sharing funds is already not going to go very far. The Rule 4 draft is two weeks. The Marlins and Padres were recently cited positively for continuing to pay players and minors staff for the next few months. Good for them! They still get revenue sharing! They should pay everyone accordingly! MLB owners and players are still divvying up the what's left of the revenue pie for 2020, and the A's have effectively painted themselves into a corner. If, as rumored, the ownership group has been squirreling away the revenue sharing checks into a rainy day fund, well, 2020 is a damned monsoon, John. Do what you will.